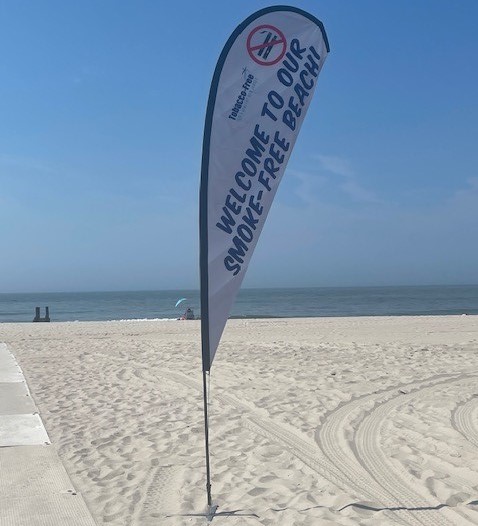 The long sought-after sea breezes of Cape May will now be even fresher, thanks to the City's new move to prohibit smoking in any form in public spaces, including the Washington Street mall. City Manager Michael Voll is utilizing courtesy signs, stating "Breathe Easy this property is Smoke Free" along the Promenade and both sides of the Washington Street Mall.
The signs come courtesy of Tobacco Free for a Healthy New Jersey (TFHNJ), funded through the NJ Department of Health, Office of Tobacco Control. TFHNJ works to reduce tobacco use and the negative impact of secondhand smoke throughout all counties of New Jersey.
Banner flags will also greet beachgoers at our beach entrances welcoming all to enjoy our smoke free beaches.
This continues Cape May's mission of providing a clean, safe, and healthy environment for our community and visitors.  
Interested organizations can learn more about Tobacco free for a Healthy New Jersey by visiting: www.tobaccofreenj.com.