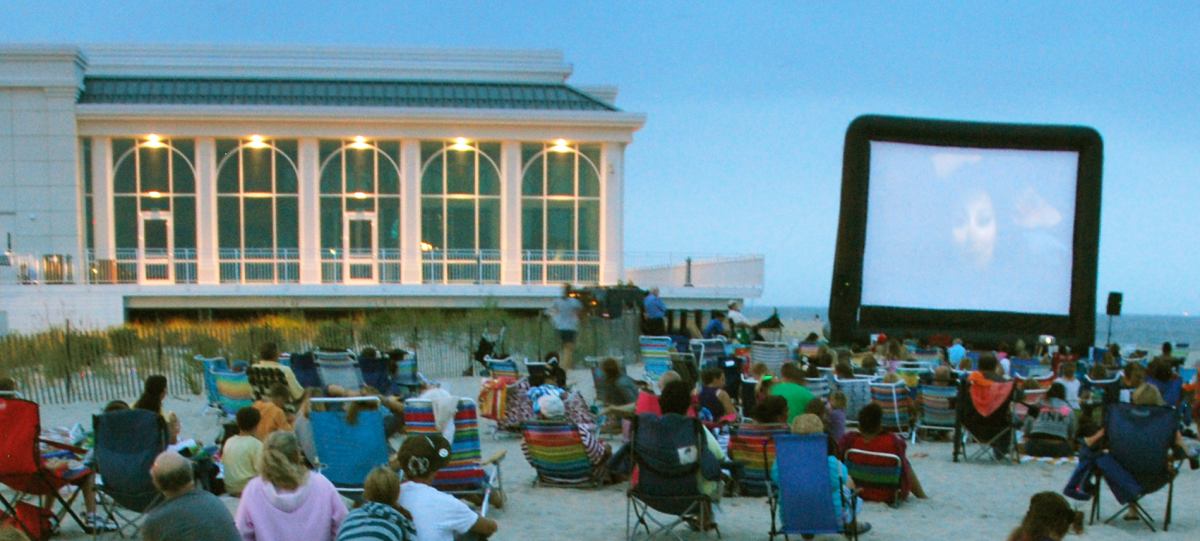 FREE MOVIES ON THE BEACH IS BACK!                                                                            

Featured Movie begins at sundown, approximately 8:15 PM on Gurney Street  Beach (next to Cape May Convention Hall).
Bring your beach chairs & blankets to watch this year's lineup:
July 8th - The Kid Who Would Be King
July 15th - Robots
July 22nd - Sandlot
July 29th - Ice Age - Collision Course
August 5th - X2 - X-Men United
August 12th - Princess Bride
August 19th - Spies in Disguise
August 26th - Diary of a Wimpy Kid
*Movie cancellations due to inclement weather will be announced via Cape May City's Facebook Page.
Movies on the Beach is co-sponsored by the City of Cape May and the Chamber of Commerce of Greater Cape May.