In order to keep our roller skating program a safe and fun environment for all ages to enjoy, ALL CHILDREN UNDER 18 MUST BE ACCOMPANIED BY AN ADULT. 
*No more than 4 minors per adult. 
*This policy will be enforced for all sessions.

Click here for DECEMBER 2022 Roller Skating Schedule.
Click here for JANUARY - MARCH 2023 Roller Skating Schedule.
*Times, Prices and Dates subject to change.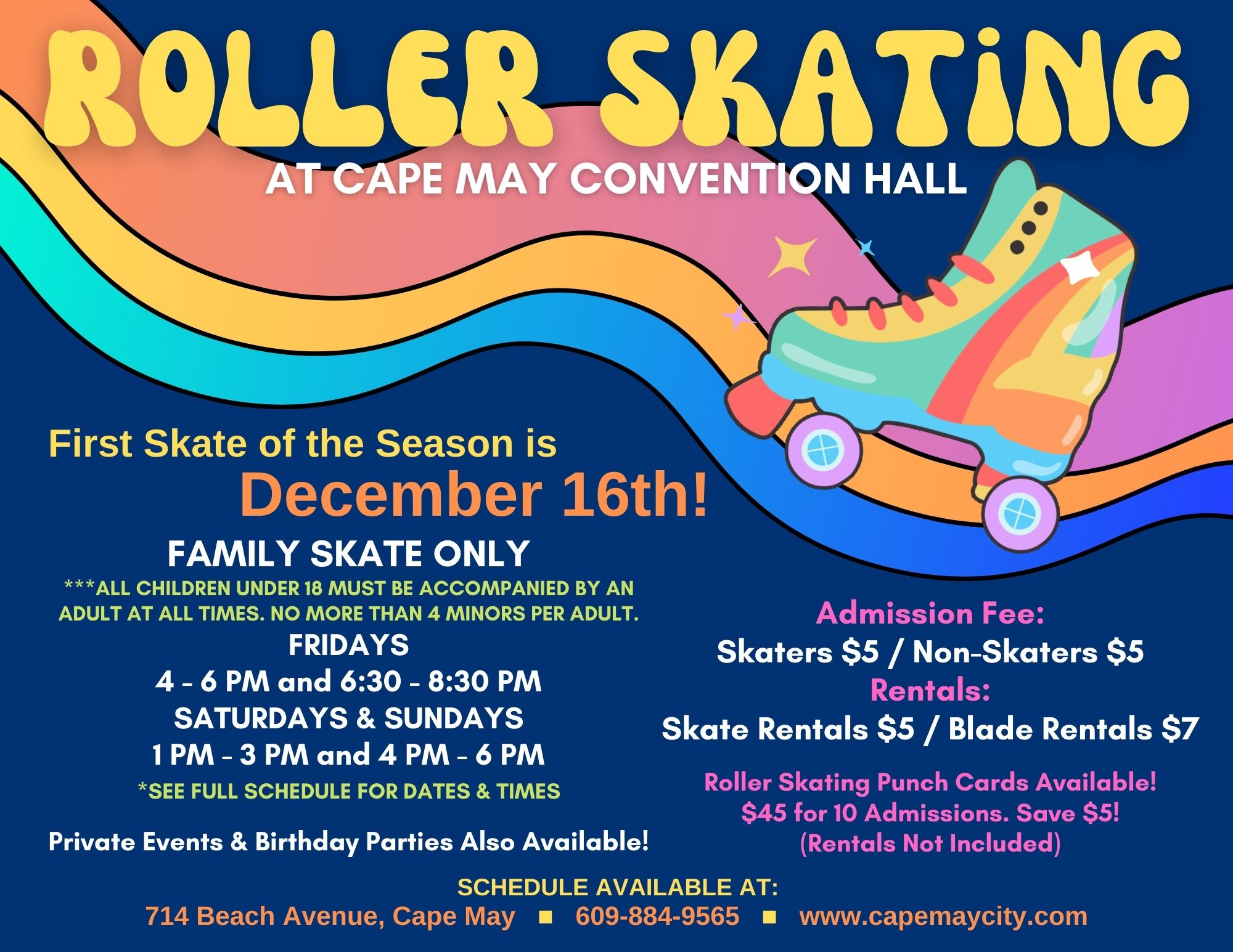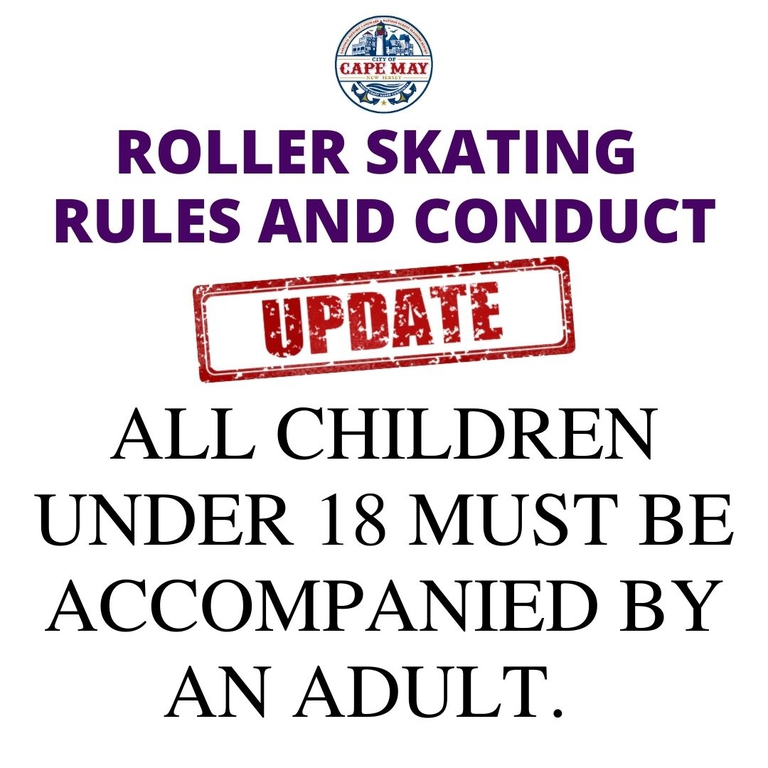 If you have any questions, please call 609-884-9565 or email recdept@capemaycity.com.